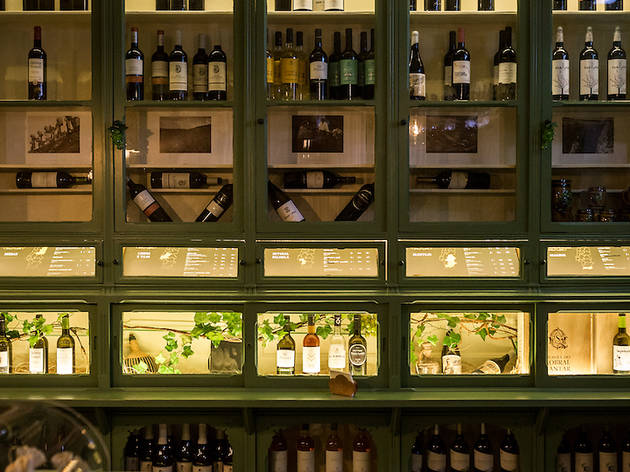 A Time Out diz
In Ancient Rome, the bacchanal was a celebration in honour of Bacchus, the god of wine, which usually degenerated into orgies. But this new Bacchanal is not about that - unless you're in the mood for wine, plenty of wine. Considering how stocked the shelves of Víctor Cordeiro's new bar (he also owns Loucos de Lisboa, in Príncipe Real) are, you may go for wines of countless grape varieties, from all Portuguese wine regions. It is located in Cais do Sodré, and the soundtrack has jazz and blues, quiet music for wine drinkers.
Detalhes
Endereço
Rua do Corpo Santo, 28
Lisboa


Horário
Wed-Mon 6pm-2am
É o proprietário deste estabelecimento?
A vossa opinião