This article was published on Lisbon by Time Out newspaper, December 2022 edition.
Lisbon is at the top of sites like NomadList, a tool used to find the best places in the world to live and work remotely. The Portuguese government even created a new visa for these foreigners flooding the city.
Georgina Lawton has just turned 30, a round number she celebrated in Lisbon, where she moved two years ago. It was the COVID-19 pandemic that made her leave London and become a "digital nomad". The writer had already visited the Portuguese capital with an ex-boyfriend and was delighted with the food and the weather. "I just thought Portugal, and Lisbon in general, were at the beginning of a very exciting change. I decided to move with my dog, and it was great," she told Time Out. She applied for residency a few months before Brexit, a "relaxed" process, and had no problems with Portuguese bureaucracy. Scrolling through her social media, it's easy to see there are no regrets there. "The lifestyle is really great, there are lots of benefits for people like me and it just became harder and harder to leave", she admits.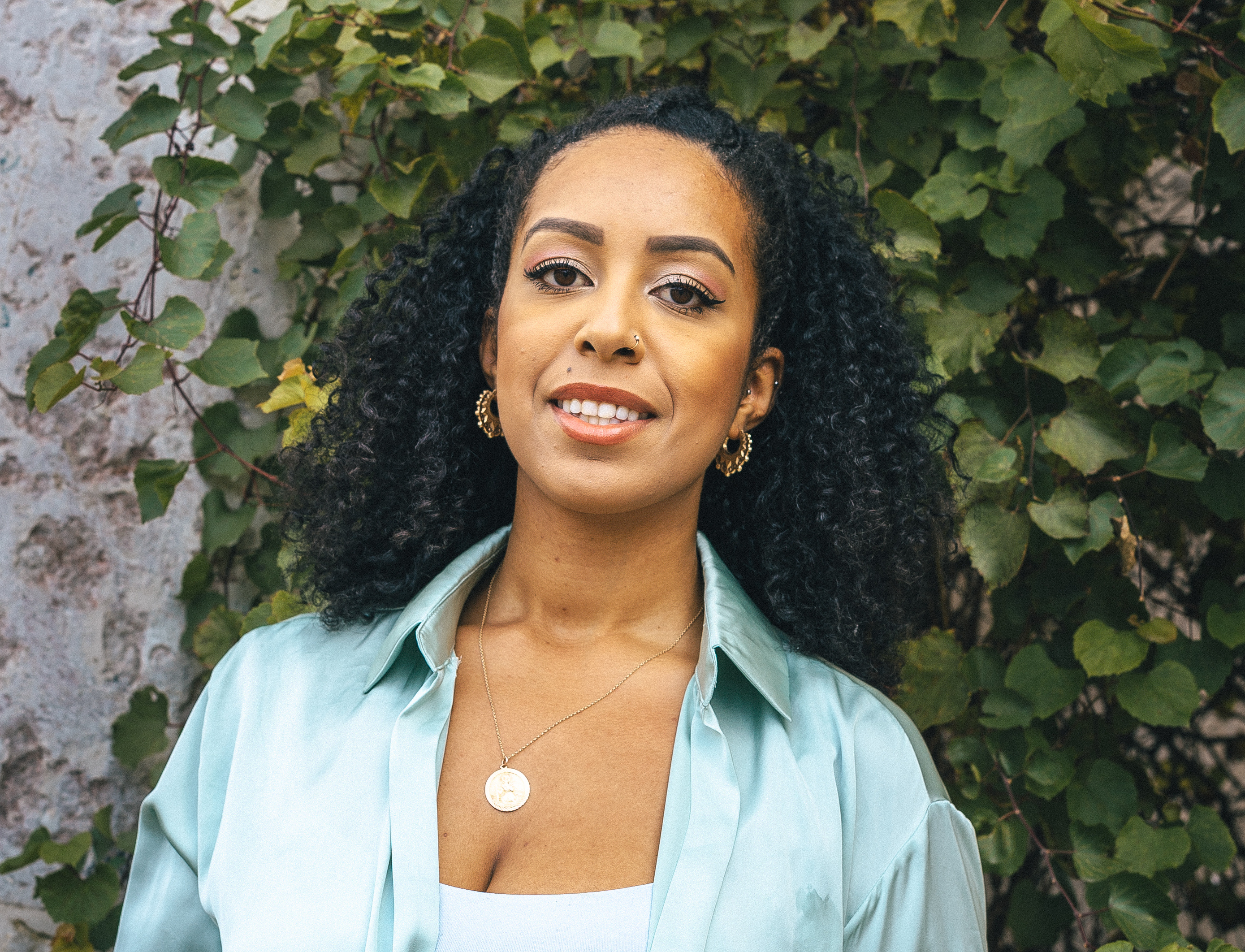 "As a British person in Portugal I realise that my quality of life is higher than the average Portuguese, so I'm aware of the difficulties in how the community changes because of people like me. But overall, I guess from a selfish standpoint, it wasn't something that made me go back to London."
On Tiktok, where she has more than 18,000 followers, she will regularly talk about the cost of living, share restaurant tips or her dating experience as a black woman in the city. She's also used to receiving comments like "digital nomads like you are moving here and pushing the prices up so we can't afford to be in places like this." Especially in the "last few months". "It's hard because on one hand I really sympathise, I understand the city is changing because of people like me, Americans, Brits, French, coming here, and realising 'oh Portugal is cheap', and inevitably pushing the prices up," she says. "But on the other hand, I also see lots of people moving from Portugal to the UK or to the Netherlands, and that's because the Portuguese government doesn't look after its citizens in the same way that it looks after digital nomads." This is where the focus of this discussion has been, not unlike when 'golden visas' were brought in ten years ago, under Pedro Passos Coelho's government, in exchange for new citizens making a substantial financial investment.
Today, the issue is about having an exclusive visa for digital nomads, similar to what happens in countries like Estonia, Norway, Georgia, Malta or Brazil, which allows citizens from outside the EU and the European Economic Area to live and work from Portugal for a maximum of one year. The only requirement is that the applicant must provide proof of employment or self-employment, proof of tax residence, and have an average monthly income in the previous three months of over four times the minimum wage - i.e. €2,820 at the current rate of €705, or €3,040 with the updating of the minimum wage to €760 in 2023.
For the Portuguese Government, this is an opportunity to attract and retain talent. However, with the local population facing a serious housing crisis, to which public policies have provided an insufficient response, not everyone is happy about giving preference to a certain type of foreigner - one with a higher-than-average income for Portugal, and therefore greater purchasing power. "Either we want to be a country that is closed off to the world, and that means killing our history, culture and calling; or we want to be what we have long been, an open country, where everyone feels welcome and can develop their own life projects," said the Portuguese Prime Minister, António Costa, in early November when faced with criticism.
For Georgina Lawton, there is no doubt that more needs to be done to restore the balance. The Portuguese Government "needs to cut taxes, it needs to ensure that wages go up properly, maybe it needs to have more sanctions on Airbnbs and more sanctions on people that are turning old homes into Airbnbs."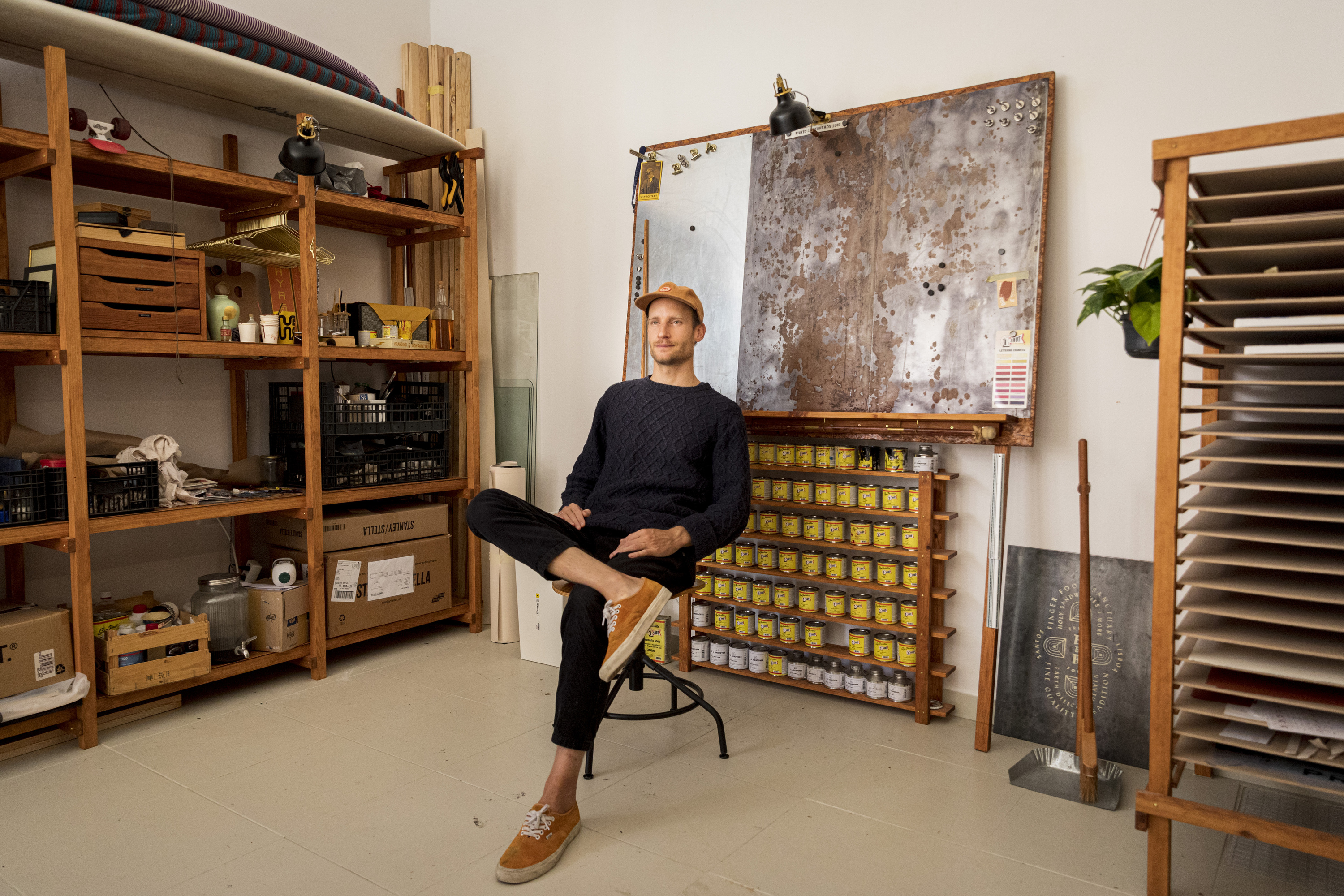 Sitting in his studio in the heart of Lisbon, Swiss-born Basile Jeandin has difficulty classifying himself as a digital nomad, despite having a lifestyle that closely resembles one. The 31-year-old art director arrived six years ago to study at the Faculty of Fine Arts, and has since then moved back and forth between Lisbon and Geneva. "I liked the place and also it was better to open a project like this in Lisbon than in Geneva, where it's crazy expensive and not so dynamic," he explains. Lisbon is the "super vibrant city" where he spends half his time, rents a house and even runs a store and workshop. His business is concentrated in Geneva, from where he returned a couple of days ago. "I pay my taxes in Switzerland. Everything that is admin-related I have kept in Switzerland because it makes more sense since I work with Swiss [companies]." The new visa doesn't interest him, but he is aware of the backlash. "It's going to contribute to the unbalanced situation," he says. So what can be done to correct it? "That's a good question," he replies. "My guess would be that they [digital nomads] should be taxed here, while they are here, right? Like a fixed rate or something like that." If so, would he carry on living in Lisbon? "It depends on the rate," he smiles. Georgina hesitates when asked the same question, before finally answering. "It's better than in London to be a freelancer, to be a writer, to be a creative. It's easier to exist and generally it's more peaceful. If I was having to pay more to live here, I think I would still stay at least until I finish my next book."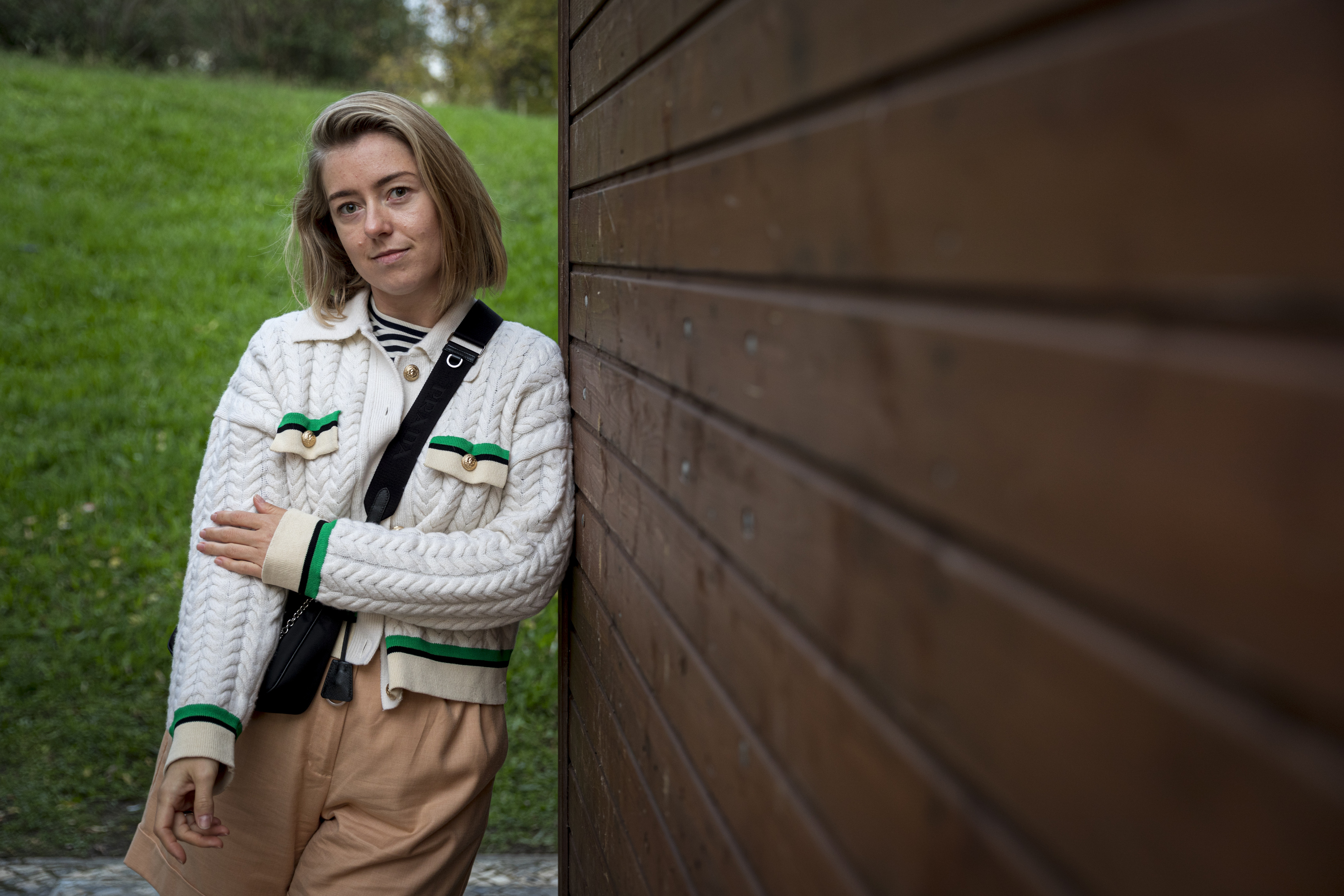 When we meet Russian Victoria Glushkova, there's a threat of rain but she's wearing shorts anyway. "You think I'm crazy in shorts, but this is our classic Summer weather in Moscow." She raves to us about the food, particularly tomatoes and seafood. She arrived in the city in February, having hitched a ride with her husband, an IT specialist and, therefore, eligible for one of the most popular residence visas among foreigners in Portugal, the D3, for people carrying out research or highly qualified activity. "I am waiting for the SEF [Foreigners and Borders Service] to give me 'married' status," she says. For now, she sees herself as a digital nomad, working remotely for Russian companies, while also trying to grow her own blog and TikTok content, where she talks about the experience of living in Lisbon. In an endless world of videos showing a city-utopia - which the algorithm magnifies masterfully - she deconstructs the caricatured perfection of a good, beautiful, cheap city. "Cheap apartment, cheap food, everything you see [scrolling] is beautiful," she says. Only in Lisbon did she come face to face with the reality experienced by the local population, similar to places like Mexico City, flooded by digital nomads who, thanks to relaxed visa policies, were staying and, as a consequence, increasing the rents charged, forcing the locals to leave the city centre. This is already happening in Lisbon. The 50-square-metre 1-bedroomf flat in Alvalade where Victoria lives with her husband, also Russian, does at least have "natural light", but also "an old kitchen". It costs her €1,500 a month. "We thought it was expensive, but that maybe was only for expats," she admits. "It's a vicious circle. You need to pay because you need a place to live, but when you're paying you become a problem for Portuguese people." While she highlights Portuguese hospitality on a daily basis, online she is faced with a different reality. She began to react aggressively, feeling attacked. "After reflecting, I now understand that I am part of the problem," she recognises.
"I really love Lisbon and love Portugal, but I feel some guilt about locals being uncomfortable here, people not being able to buy products at farm markets or living in Lisbon, needing to go to the middle of nowhere. I know it's not only me, it's politics as well."
Dave Cook, an anthropologist at University College London, is aware of the debate that has arisen in recent months. "I've visited Lisbon and seen the gentrification that has happened because of tourism. It's a beautiful city, and all of the central districts have become international global places. Airbnb and tourism have completely hollowed out the communities. You can see that from walking around," he tells Time Out by video call.
The anthropologist, who has been studying the phenomenon for eight years, predicts: "Wherever I see things like that being done without thinking about how it impacts on local communities, it never ends well."
It is not easy to define the size of the foreign population coming to Portugal - or to any other part of the world - using this model. "Digital nomads are trying to live beyond national boundaries, so you can't count them in a census. That's a study that needs to be done," Cook points out. The Immigration, Borders and Asylum Report (RIFA) for 2021, released in June, gives a total of 698,887 foreign nationals holding a residence permit, the highest ever recorded by the SEF since it was set up in 1976. "The most significant reasons for granting new residence permits were professional activity (35,886), family reunification (20,718) and study (10,919)," reads the RIFA. The foreign population living in Portugal has increased by 37% in the last decade, the 2021 Census reveals, the results of which were published in November.
Until now, there was no simple way for temporary residents to work remotely in the country. Most digital nomads applied for a tourist visa or a D7 visa, intended mainly for pensioners who wanted to come to Portugal, but also for holders of passive income.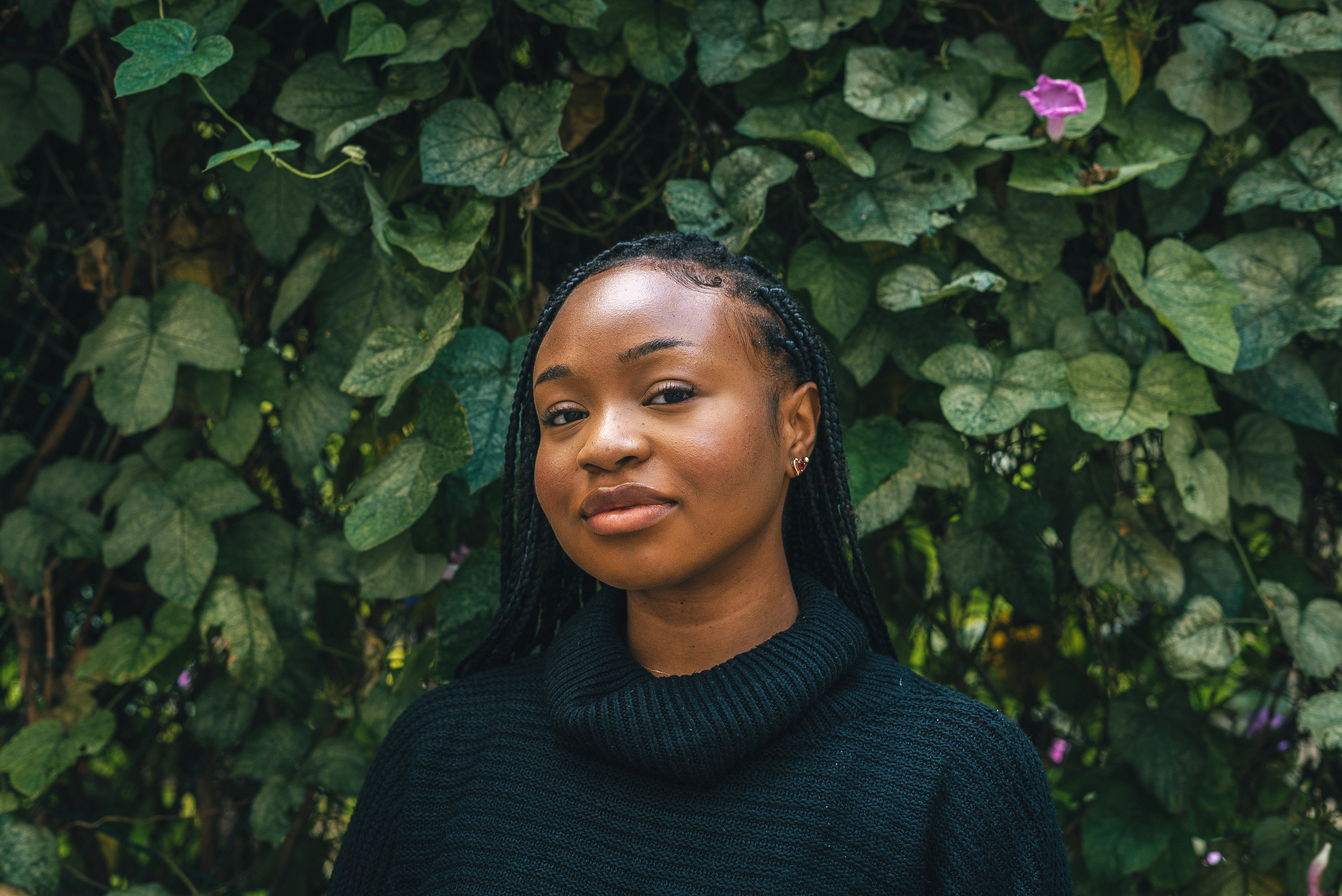 This is what London-based Aasiyah Abdulsalam, 27, did when she moved to Lisbon in 2021 without even having visited the city. "On so many remote living sites you can fill in your information, with all the wants, and Lisbon is usually number one for me. It's safe for women and that's important to me because I'm single and live alone," she tells Time Out. She waited four years for her visa. Abdulsalam, who doesn't consider herself nomadic in the "traditional" sense, as she spends "one year in each place", has already had spells in Korea and Thailand and is preparing to change locations once again. "If I was at a different stage in my life, Lisbon would be a great place to raise a family. But I'm not at that stage." In January, she will fly to New York City to establish The Renatural, a beauty start-up in the hair extension industry. "We're building a team on the ground. A lot of the business is in the US and a lot of our customers and investors, so it just makes sense to be there."
Some come, some go, in good nomadic fashion. Aasiyah was not the first, nor will she be the last to choose Lisbon to live in. The Portuguese capital has overtaken Chiang Mai in Thailand, and Bali in Indonesia, and is now at the top of sites like NomadList, a tool used to find the best places in the world to live and work remotely. Atef Elshorbagy, 40, from Egypt, is another one preparing to land in Lisbon at the end of December. A telecommunications engineer, he became a digital nomad during the pandemic. In an e-mail exchange with Time Out, he admits not knowing about the new visa. As for the impact of this type of nomadism, he says: "I understand the concerns of locals and they might be right about their point of view. However, for myself, I see that locals can still get the benefit of meeting people with different cultures and gain experience from their life experience."
Bridging the gap between digital nomads and locals
To close the gap between community bubbles in the city, two foreigners and two Portuguese created the One Thousand Club in October. The aim of the club is to link up Portuguese and foreigners living in the Portuguese capital. "We believe meaningful connection and honest conversation between the Portuguese and foreign community is one of the most important ways we can support the massive change occurring in Lisbon," co-founders Mel Miles and Maxime Barbier told Time Out in a joint written response.
It's a challenge for those who arrive here: getting out of the bubble. "With so many French here, you could just not learn it (the language) and speak French all day, or English, and that wouldn't be a problem," says Basile Jeandin, art director. Groups are multiplying over on social media to bring international communities in the city together. On Facebook, the Lisbon Digital Nomads & Expats group has more than 40,000 members alone. They exchange information about visas, share eating tips, and find partners to go hiking with. Events and parties are also popular, both for networking and for making friends, especially with other foreigners. "Digital nomads tend to talk to each other," observes anthropologist Dave Cook. Language is one of the first barriers when it comes to forging closer ties with locals, but it is not the only one.
"If they are talking to a local, it tends to be in the same way that a tourist would interact with a local, because that someone is providing them with a service. Digital nomads say they want to integrate with local culture, but they have to stay somewhere more than three months for that to become a reality."
The One Thousand Club attempts to forge this reality. "While there certainly can be economic differences and differences with digital nomads working remotely not needing to connect with locals for work, many digital nomads have created their own independent communities rather than make the effort to reach into the Portuguese communities. This takes intentional effort and an openness to connect with new ideas, traditions, and ways of life. The OneThousandClub attempts to make this process easier by bringing together both groups in one place," explains Mel and Maxime.
Belonging to the club, with only a thousand seats available, 500 for Portuguese and 500 for foreigners, costs 33 dollars a month - this is for anyone who goes through the selection process. It is necessary to live in Lisbon for at least six months, and fill in the short online application form. They are then invited to a 10-minute video call, "to make sure you are aligned with the mission. We estimate 30% of the foreigners going through our interview process are recent arrivals to Lisbon via the digital nomad visa and are looking for new friends and ways to connect in the city," they tell Time Out. Membership in the club - which after only running for four weeks already has 100 members - offers people a welcome dinner, monthly events with a small group of select strangers (four Portuguese and four foreigners, four men and four women, they explain) and a membership-only party.
542,314 is the number of foreigners living in Portugal, according to the 2021 Census
37% was the increase in the foreign population living in the country over the last decade
5.2% is the share of foreigners as a proportion of the total Portuguese population
Has "digital nomad" become a dirty word?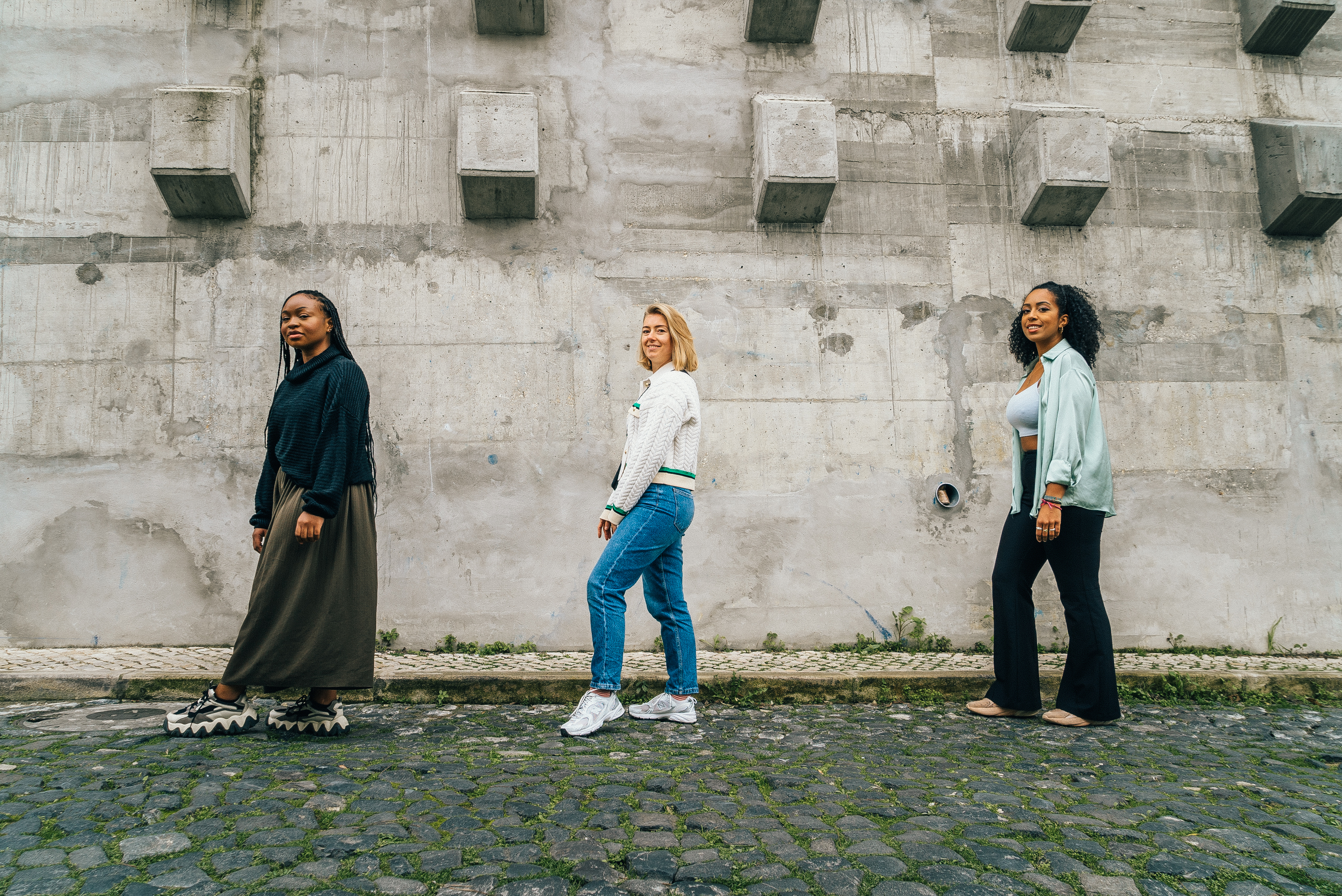 Digital nomadism reportedly began sometime in 2010, when workers from North America and Europe began working remotely from destinations in Southeast Asia, such as Thailand and Indonesia. However, the concept only became common in 2015. Today, more than ever, there is a discussion about what it means. To think of digital nomads as young people in their early 20s, with laptops at a cafe or a beach bar, is just pandering to stereotypes. It's hardly a representative image of a growing community. "The digital nomad lifestyle was much smaller before the pandemic," says Dave Cook. "Remote work wasn't mainstream yet," he explains. "Now, digital nomads and remote work are overlapping and there's quite a lot of discussion about what the definition is. It's become quite confusing."
While the term once essentially referred to freelancers, who collected jobs and clients, today it can also include people who, after the pandemic, acquired the option of working remotely. Take the example of companies such as Spotify, with hiring policies that provide the opportunity to "work from anywhere". Cook, who has been studying the phenomenon since 2015, simplifies the definition of "digital nomad" as "someone that travels while they're working, as opposed to travelling for work, which is business travel." But it's more complex than that and that's why, with other academics, he's working on a more up-to-date definition.
One thing seems certain: the term, in these modern times, has been losing its lustre. With the flow of digital nomads to other cities, like Lisbon, and the explosion of news pieces on the subject, the term has entered the agenda-setting and the discourse - and not always for the best reasons. In October, an Instagram post by Wasted Rita went viral. The Portuguese visual artist, known for her provocative and sarcastic tone, created a series of stickers with phrases such as "All my friends are digital nomads", "digital nomads saved my city", or "some people say children are our future but that's just because they don't know digital nomads yet". The timing wasn't innocent. "Celebrating the new Portuguese digital nomad visa and welcoming all of them into our lives," she wrote. The post led to a lively debate: on the one hand, some accused digital nomads of not thinking about the impact they have on the communities in which they live; on the other, those who claimed the right to live in a globalised world. The vagueness of the term and the blows to its reputation have created a reluctance by many individuals to be associated with it. "Over the past few months I've seen a growing backlash and comments saying digital nomads are coming here and pushing the prices up," says Georgina Lawton, a digital nomad in Lisbon. Comment boxes for videos like "How much do I spend in Lisbon as a digital nomad", popular on YouTube or TikTok, show off this new lifestyle and its drive to gentrification. "I don't intend to do it [anymore] because I don't want to have so many discussions about how much money I have and whether that's helpful for the average Portuguese or whether that's harmful," continues Lawton, who has made several of these videos for TikTok.
This kind of content brings up the issue, albeit unconsciously, of the glaring pay gap that exists between nationals and these foreigners. It is an uncomfortable truth that is stirring up resistance in those who feel excluded within the city itself, in the different processes of gentrification and is turning the term "digital nomad" into a curse. The friction that this causes is such that some international digital influencers who live here refused to participate in this report for fear of reprisals because they are also working to promote the city on social media, and attracting even more digital nomads to Lisbon.