The first Yayem house lives between the Sintra national park and Guincho beach. It opened in 2021 as a multifunctional space in which work and well-being coexist harmoniously under the same roof. With doors open to its community of members, this house is an option for those who want to work but also include other priorities in their routine. The daily programme includes sports, an outdoor space and direct access to the swimming pool.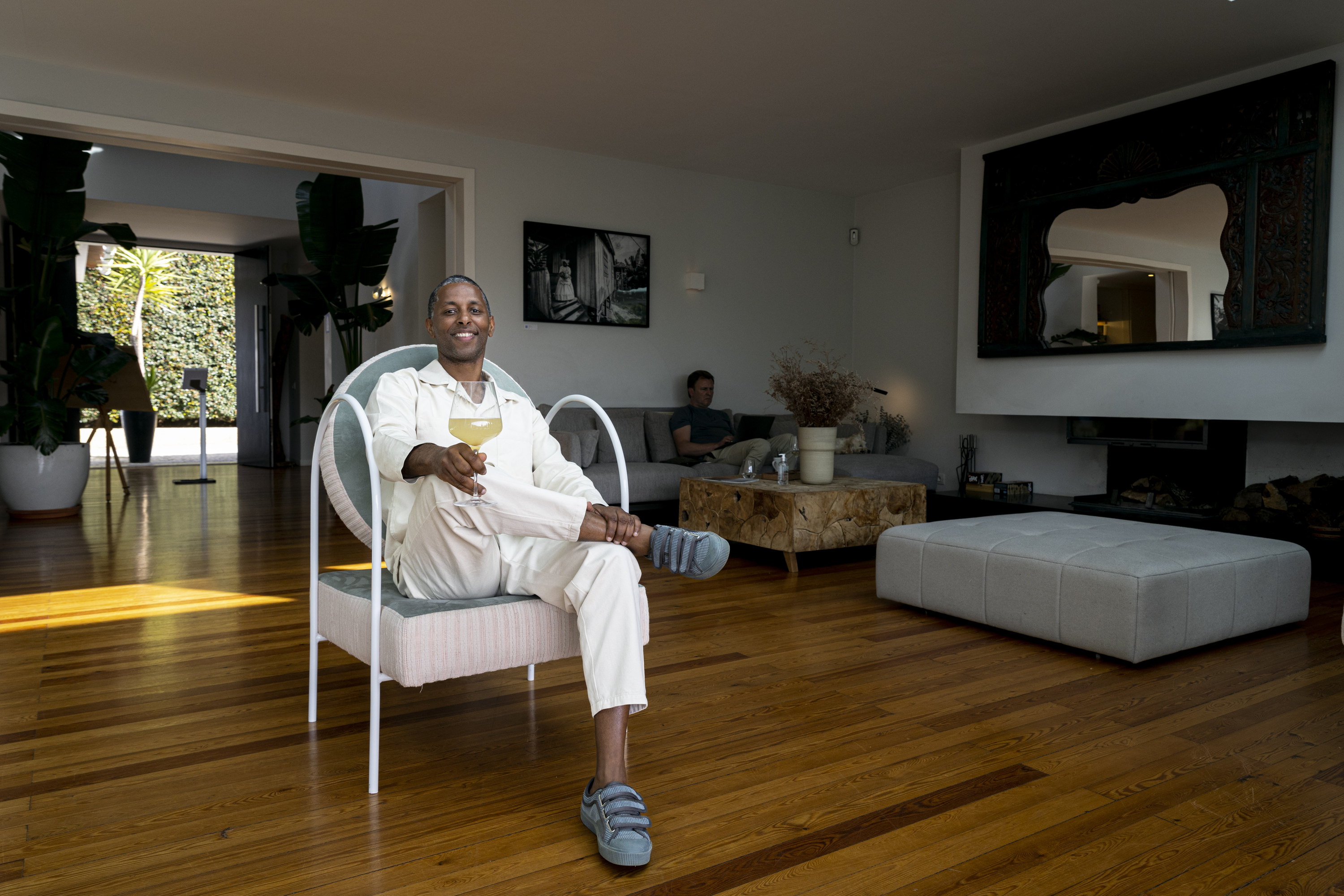 Yayem was the result of the desire of co-founders Nicolas Buteau and Lindsey Elkin to change their lifestyle. "They are two people who were immersed in this hybrid world of remote working. And they wanted to bring to life a place where they could work and also rest, socialise and participate in unique learning experiences," operations director Nuno Andrade told Time Out.
The community exists in various countries around the world and has members of 50 nationalities. Despite being present in Mexico City, Cape Town and London, in partnership with social spaces that follow the same co-work concept, the first (and so far only) physical house is located in Portugal. "It was not difficult to reach the conclusion that Portugal was the ideal place. It meets all the requirements and the global community was already here. Amazing weather, good food, it is a safe place and a gateway to Europe. We are literally 20 minutes from Lisbon, but we are also be in the middle of nature. We have the best of both worlds," Nuno adds.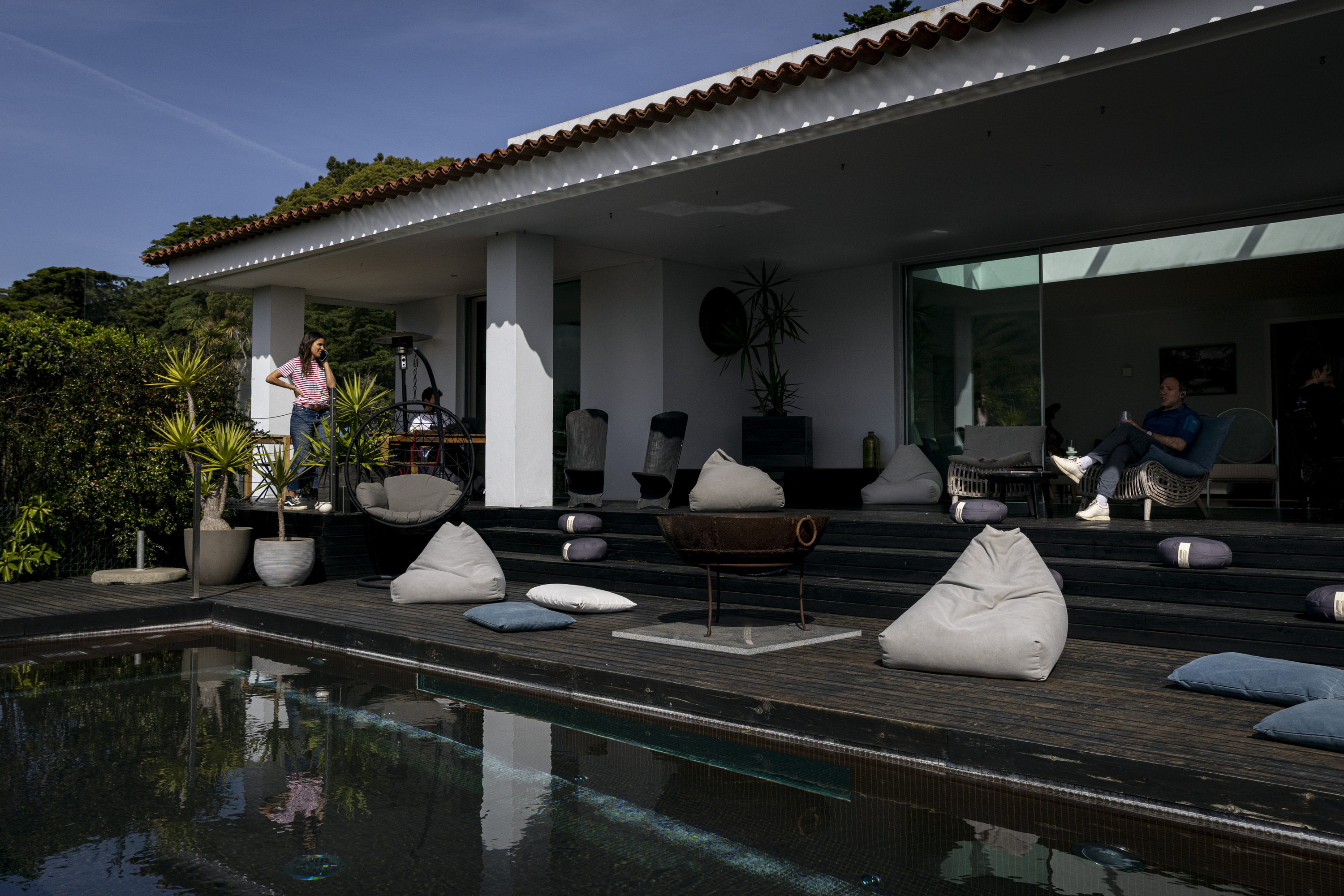 The members are almost all professionals who can work from anywhere in the world, while also seeking to include physical and mental well-being activities in their daily lives and maintain an active social life.
"This is a space where we can work, meditate, take a dip in the swimming pool, have a glass of wine, eat good food, socialise and get back to work much more motivated and happy. We really want people to have this familiar feeling, to feel completely at home, comfortable."
The reality that we're discussing is a big, three-storey house with different environments. On entering, the view speaks for itself. The large windows in the main lounge offer a panoramic view of the Sintra Mountains, as well as direct access to the outside. Outdoors, with a swimming pool and several areas in which to relax and have a chat, or perhaps work, are some of the options Yayem offers its members. "There are many parties here [by the pool]. In the summer, we have a lot of talks, people lie here on cushions and we always address different topics where everyone takes part and connects," says Nuno during the tour.
Just like a traditional house, Yayem also has a kitchen and a selection of dishes on its daily menu. The choice of products is selective, opting for the organic and preferably from local producers. On the same floor, there are two meeting rooms for exclusive use by members.
"These rooms have their own management system that works through our app, which members can use to book a room."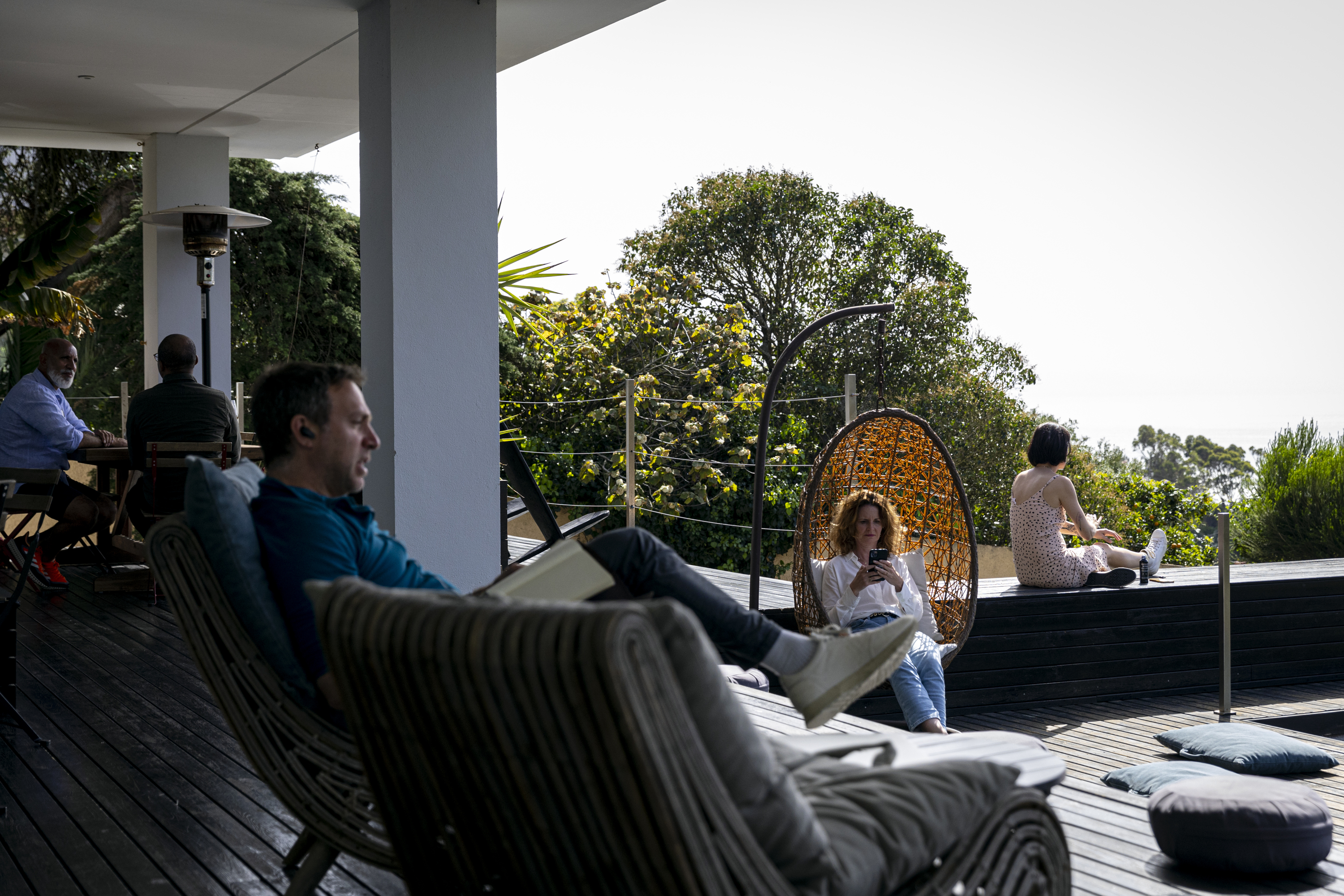 The space on the upper floor is dedicated to work and has open access to the balcony, which also offers a view of the mountains and the surrounding nature.
The basement, or "magic basement", as members call it, is a leisure area complete with a gym and a massage studio. The space can also be converted for yoga, dance and breathwork classes. But it was not designed solely for physical exercise. There's also room for the film screenings that are included in the programme, themed parties and there are even two phone booths for community members. "All of our houses are multifunctional spaces. They are spaces ready for everything. To focus, to rest and to take care of yourself," adds Nuno.
You must be a member of the community to join the house and take part in the daily activities Yayem offers. While each member can invite two guests, there are certain areas of the house that are exclusively open to members. There are two types of membership: global membership, which allows access to the house 12 times a year, and house membership, which allows daily access to the house. "At the moment, we are creating partnerships with social spaces that promote work and play and which do not restrict themselves to co-working space, so that our members can get access them," says Nuno.
People of different ages, nationalities and professions pass through here. "There are some criteria to being a member, but exclusivity is not one of them. On the contrary, we highly encourage diversity and we always try not to fall into a stereotype. We look for people from different areas. The idea is to have all industries represented here, which creates energy and new projects," he continues.
Despite having a global community that includes more than 50 nationalities, Yayem's main goal is to expand the organisation and its concept worldwide. "These issues of anxiety and depression can all be mitigated if people really stop and realise that this current format of work, which is part of the culture in Portugal, greatly reduces productivity and motivation. We have to pay attention to the human condition and our own happiness."
Rua dos 4 Moinhos, 375 (Alcabideche). Mon-Sat 8 am to 10 pm. From €60 (per month)