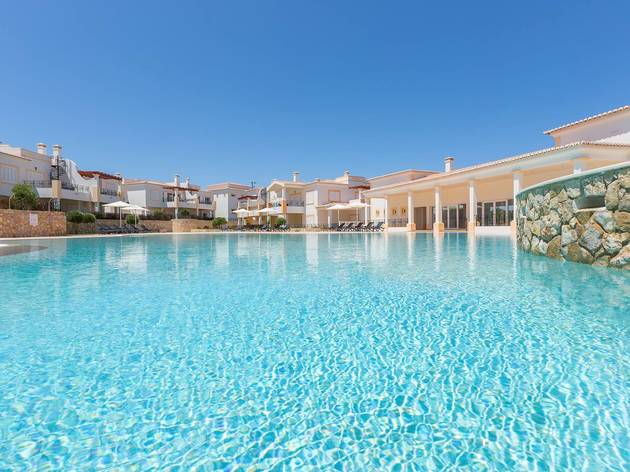 It looks like a mirage, but there are still places that have none of that fuss and commotion that the Algarve usually has. Salema Beach Village is located at Salema's fishing village, next to Salema beach (the British newspaper The Guardian ranked it with an honourable 15th place in the prettiest beaches in the world list), and it has 114 houses for families or friends to spend their vacations. All of these houses have a small garden and a terrace for you to throw your own parties (small parties, that is, because this is no place to mess around) and hold dinners. The beach is located right next to it, but during the summer you won't have to move a muscle: there's a shuttle service to take you to the beach. If you rather stay at the pool there's a pool bar to ensure you have all the snacks and drinks before or after going for a swim.
Nome do local
Salema Beach Village
Contato
Endereço
Praia da Salema
Vila do Bispo
8650-060

É o proprietário deste estabelecimento?